We offer Uganda birding tours in both categories, short and long tours to different Uganda's important bird areas. Over these Uganda birding tours, Uganda birdwatching tours, safaris we organize for our client's tailor-made tours on both luxury and mid-range, budget accommodation Eco lodges. Standard safari vehicles and professional bird guides on board.
Top Birding Tours in Uganda
3 Day Entebbe Birding Tour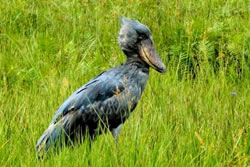 Upon your arrival at the airport, you will meet our guide. After transfer to Entebbe water front club and board..Read more
Save
Save
Save
7 Day Classic Birding Tour Uganda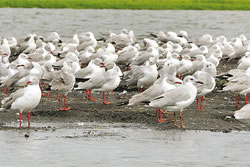 This tour will immerse you into Uganda's birding spot highlights right from Entebbe city to areas like Entebbe..Read more
Save
Save
Save
11 Day Gold Birding Tour Uganda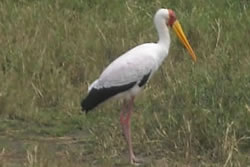 This tour will immerse you into Uganda's birding spot highlights right from Entebbe city to areas like Entebbe..Read more
Save
Save
Save
12 Day Birding Tour Uganda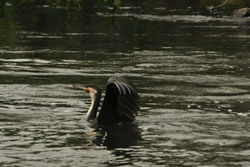 Upon arrival at the Entebbe international Airport, you will be welcomed by our guide or company..Read more
Save
Save
Save
Save
14 Day Uganda Birding Safaris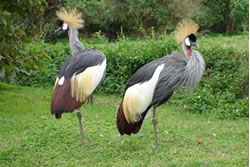 This experience will take you to  sites that are so much awesome for any birder who would love..Read more
Save
Save
Save
Save
17 Day Best Birding Trails in Uganda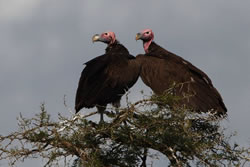 This tour will explore you to Uganda's best birding trails to spot various species of birds..Read more
Save
Save
Save
Save
23 Day Magic Uganda Birding Tour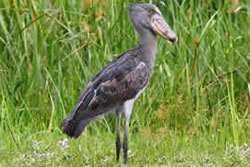 Uganda winning the name "Pearl of Africa" was because of the tourism resources endowed and..Read more
Save
Save
Save
Save
Save
More Information
Uganda bird important areas include: Mabira Forest Eco tourism birding site, Mabamba Bay wetland birding site in uganda, Ngamba Islands Chimpanzee Sanctuary, Murchison falls birding site – Budongo Forest Eco tourism birding site, Mgahinga Gorilla National Park; birding places in uganda, Echuya Forest Reserve; Nyamuriro Swamp and Bwindi Impenetrable National Park. Six are in the west near the border with the Democratic Republic of Congo: Rwenzori Mountains National Park; Kibale National Park; Queen Elizabeth National Park and Lake George; Kyambura Wildlife Reserve; Semliki National Park and Semliki Reserves. uganda birdwatching safaris, uganda birding tours, uganda birding tour, uganda birding safari, birding uganda, birds uganda, birding in uganda, birding trails in uganda, mubwindi birding wetland,
Most of these sites are in the Lake Victoria Basin in the south-central region of the country: Lake Mburo National Park; Sango Bay area; Nabuggabo Wetland; Musambwa Islands; Lutoboka Point (Ssese Islands); Mabamba Bay; Lutembe Bay and Mabira Forest Reserve. Five are in the north-west: Budongo Forest Reserve; Murchison Falls National Park; Ajai Wildlife Reserve; Mount Kei Forest Reserve and Mount Otzi Forest Reserve. A further seven are in the east towards the Kenyan border: Doho Rice Scheme; Lake Nakuwa; Lake Bisina; Lake Opeta; Mount Elgon National Park; Mount Moroto Forest Reserve and Kidepo Valley National Park.
Uganda birding tours to important bird areas are accessible by birdwatchers with Nature Adventure Safaris bird guides. Some of the sites are close to Entebbe – Kampala, the capital, and examples include; Uganda wildlife education center, Botanical resort gardens, Mabamba Bay with an extensive marsh fringed with papyrus and is the nearest known site for Shoebill Balaeniceps rex, Blue Swallow Hirundo atrocaerulea and Papyrus Gonolek Laniarius mufumbiri. The Lutembe bay is popular for its capacity to accommodate millions of migrant White-winged Terns Chlidonias leucopterus.
Uganda birding tours takes you to hot spot with variety of bird life species. These hot spot sites include: the protected areas but is not restricted to them. For example, the long stretch of the Katonga Valley is a newly discovered home of Shoebill Balaeniceps rex. Mabamba Bay, the Delta at Murchison Falls National Park and Semliki are also good for Shoebill. Kaniyo – Pabidi in a section of Budongo Forest now within Murchison Falls National Park is believed to be the only East African site for Puvel's Illadopsis Illadopsis puveli. Chocolate-backed Kingfisher Halcyon badia, African Dwarf Kingfisher Ceyx lecontei and Ituri Batis Batis ituriensis can be seen along the Royal Mile in Budongo Forest Reserve.
Bwindi Impenetrable and Mgahinga National Parks are the most accessible sites for Albertine Rift Endemics such as Handsome Francolin Francolinus nobilis, Rwenzori Turaco Ruwenzorornis Johnston, African Green Broadbill Pseudocalyptomena graueri, Rwenzori Batis Batis diops, Dusky Crimsonwing Cryptospiza jacksoni and Shelley's Crimsonwing C. Shelley.
Semliki is possibly the only place in East Africa for seeing many Guinea Congo biome species which are at the eastern end of their ranges there. Lutembe Bay and Kazinga Channel are the best places to see wintering Palearctic migrants. The boat trip from Paraa upstream to the falls is no longer reliable for Shoebill, though numerous Rock Pratincole Pratincola nuchalis should still be found just above the fall. You will do best to go downstream towards the Nile Delta (Lake Albert) threading your way through flocks of African Skimmers Rynchops flavirostris.