Rwanda Government's efforts to grow tourism sector get boost
A local aviation company has launched an air emergency medical evacuation service targeting tourists, a move that will boost Rwanda's tourism sector.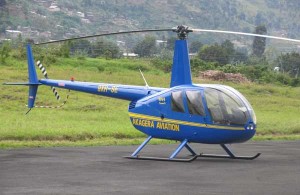 Akagera Aviation
Akagera Aviation said the service would provide rapid response rescue and medical care to subscribing tourists, who may experience a serious health problem while in the country.  This development will not only boost the tourism and hospitality sectors, but will also enhance the healthcare system in country, sector players predicted.
"The air ambulance service will cater for tourists in cases of medical emergencies, where evacuation via ground ambulance is not possible," Bonita Mutoni, the Akagera Aviation commercial manager, said at the launch of the initiative at Mille Collines Hotel in Kiyovu, Kigali on Monday.   The airline has partnered with King Faisal Hospital, the Rwanda Tour and Travel Association and the Rwanda Development Bank to offer the service.
Tourism is currently the country's biggest foreign exchange earner, having generated $232m (about Rwf153.1b) by October 2012 compared to $204m over the same period in 2011. The government is working on various ways that could help Rwanda become the top tourist destination in the region.
The government has, for example, carried out a customer care awareness campaign to improve service delivery in the services sector. It is also working on a plan that will expand the medical and cultural tourism sub-sectors.