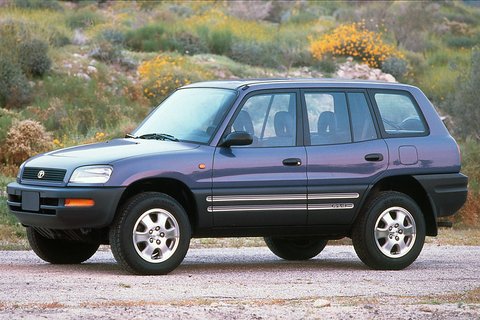 Uganda Car Rental with Low Rates
Uganda car rental gives you excellent car hire value with low rates, a professional service and the freedom to explore Uganda. Cheap car rentals in Uganda and Rwanda are Uganda Car Rental's specialty. Self drive Uganda, Uganda self drive, Kampala car rental, Entebbe car rental, Jinja car rental, Uganda car hire, Car hire Uganda, gorilla safaris self drive vacation, cheap car hire, Uganda self drive tours, is easy with Uganda car rental.
As a car rental company we offer an extensive range of vehicles across our car hire network, catering to local and international customers. Our range extends from budget car rental to luxury car rental, for short term or extended long-term car rental in Uganda.
Self drive Uganda Car Rental offers unlimited mileage and suitable model vehicles, available through our easy to use online reservation system. Car rental reservations are made by Uganda car rental on your behalf, ready to collect from the specified destination on time. Uganda car rental with well established and reputable reservations ensures you receive professional services after sales service and are covered for any eventualities requiring roadside assistance and have access to multiple pick-up and drop-off locations throughout Uganda and Rwanda.
We cover all airport car hire and city car rental. You'll never be far from a rental branch or a collection and return location. Just because you've found cheap car hire in Uganda doesn't mean you relinquish your right to comprehensive national assistance for break down cover or customer service, Uganda car rental ensures all its customers receive a professional and courteous service.
Special Car Hire Services
For the online car rental services, Uganda car rental offers a comprehensive range of choices covering unlimited mileage, comprehensive car insurance, tailor-made best safari packages to suit your budget when traveling Uganda and Rwanda. For clients traveling with our cars on self drive option, we offer other services at no cost like we do secure for our clients gorilla permits, lodge bookings, free airport pick and drop, free Uganda direction map and for our clients on long term travel we offer free one box of mineral water! For clients interested to discover Uganda while experiencing the wilderness camping we can as well offer these camping equipments at low extra cost, we provide the tent, sleeping air mattress, table, chair, cups, sauce pans, knife, plates, gas cylinder, barbeque net, torch.
Cheap Car Rental Uganda
We conduct frequent vehicle rental price to bring you the lowest rates for car hire in Uganda. Cheap car hire, economy car rental and luxury high end vehicles are all available through self drive Uganda specialist car rental service, we've got cars to help you to discover and explore Uganda.  Please confirm with one of our travel consultants what documentation you require when traveling across Uganda.
Car Hire Specials and Cheap Car Hire, Uganda
Self-drive holidays allow travelers to explore at their own pace, without the constraints and timetables of a scheduled tour. Uganda Car Rental promotes discount long-term vehicle hire and monthly specials to facilitate extended self-drive holidays through Uganda.
Rav4 4×4 Vehicles in Uganda
Uganda is a 4×4 enthusiast's playground with limitless opportunity for off road adventure. Uganda Car Rental offers a broad range of Rav4 4×4 vehicles, Omnibus, Super custom for hire in Uganda and the best car rental rates. Rav4 4×4 hire can be provided fully equipped for up to 4 pax, Omnibus of 8-9 pax, super custom of 7 pax. We offer rates including and excluding camping equipment. We offer all trips like gorilla trekking self drive vacation, wildlife self drive safaris, Uganda culture self drive vacations, City tour self drive, Uganda birding tours, Kibale chimpanzee trekking self drive adventure.