Uganda gets sh27bn for wildlife and primate conservation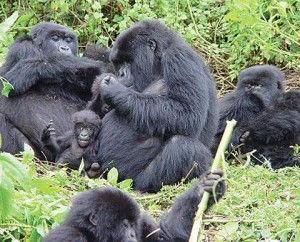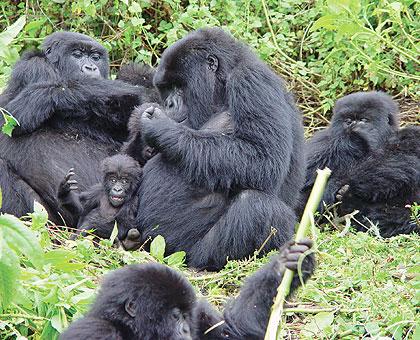 The US Government has given a grant of $10m (about sh27b) to promote conservation and tourism in five protected areas of Uganda.
Gorilla twins According to Kadu Sebunya, the chief of party at USAID-tourism and biodiversity, the funds are being channeled by USAID and implemented through the Africa Wildlife Foundation, an international NGO.
The project will be implemented under a partnership between the Uganda Wildlife Authority, the National Forestry Authority and the private sector together with communities around the protected areas. Sebunya said the funds are not only meant for tourism, but also the conservation of wildlife.
He made the remarks at the close of last week during the launch of the four-year programme entitled: "Biodiversity and Economic Growth through Eco-tourism" at Lake Mburo National Park. Sebunya said the initiative will be implemented in areas with high bio-diversity.
These include Lake Mburo National Park, Kalinzu Forest Reserve, Budongo Forest Reserve, Murchison Falls National Park and Kidepo National Park.
Sebunya said they would also partner with civil society organizations, the Uganda Community Tourism Association, the Jane Good all Institute in Budongo and Nature Uganda.
"We do not want to recruit a lot of staff like most conservation bodies do," he said, adding that they want communities to continue benefiting from the programme even after it ends.
Sebunya noted that when tourists come to Uganda, they end up in the protected areas because tourism in areas outside the protected areas is not well developed.
In a separate interview, Sam Mwandha, a senior programme officer in conservation planning at USAID-biodiversity and tourism, said the four-year intervention will contribute to activities spelt out in the management plans of the Uganda Wildlife Authority.