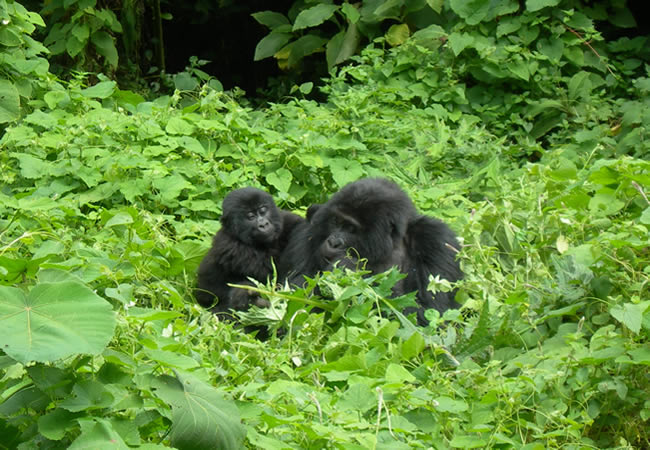 Uganda Gorilla Tours & Safaris Experience
NATURE ADVENTURE AFRICA SAFARIS Ltd, is a Premier  Ugandan Tour Company that provides quality Uganda private tours, Uganda family tours and group tours. We aim at providing a personal or group service to all our Budget and Luxury travelers'. We host individual clients and groups from 2-20 or more clients can be accommodated. Enjoy Uganda tours, Uganda tour, Ugandan tour, Ugandan tours, Uganda safaris, Uganda gorilla tours, gorilla tour, gorilla safaris, gorilla safaris, Uganda gorilla trekking, Uganda gorilla tracking, Chimpanzee trekking, Habituation & feeding, Volunteer trips, Mountain trekking, Cultural tourism, Game drives, birding safaris Uganda, ornithologist trips, Hiking forest trails, boat trips, Discover Lake Victoria unspoiled beaches, Fishing trips, Horse riding, Rhino tracking, Kayaking, White water rafting, Bungee jumping, Cycling trips, Community based trips, Geo travels, and more join NATURE ADVENTURE AFRICA SAFARIS Ltd and enjoy life exchanging experience. Visit about Us and read more………..
We offer Uganda wildlife/primates photographic tours/safaris with Sam Clark a Professional Wildlife Photographer,  So contact her to join her groups she leads to Uganda every year to experience her wildlife photographer tours, we use modern, custom-built fleet of 4×4 wheel drive Landy Land Cruisers with open top-ups, for easy observation & photography. Vehicles are fitted to provide comfort Large windows and windscreens improve all round game viewing and room for those with cameras with big lenses, tripods to take photos. The open top-up offers plenty of room for overhead game viewing for up to 3 passengers. We do Hotels/lodges/camps reservations to all accommodation facilities of East Africa. We engage in conservation campaigns in schools, local communities and society projects initiative support and we welcome all Donors and Volunteers of several professions. We are looking to lead photographic safaris to other African countries in the future with possible options for conservation and humanitarian inclusions like Rwanda, Kenya and Tanzania.
Nature Adventure Africa Safaris Ltd, the No. 1 Gorilla Trekking Company with experts in Uganda and Rwanda, one of our core values is respecting the Earth. We practice this at all level at Nature Adventure Africa Safaris Ltd, including in our office and field operations where we try to minimize our footprint through conducting safari with manageable gorilla trekking/wildlife safari groups, staying in safari camps that blends with nature, using reasonable safari vehicles to meet the carrying capacities of national parks. We source as many as art and crafts that we give to our clients as gifts and hence promoting community based tourism in Uganda, Kenya, Tanzania and Rwanda.
Top Related Tours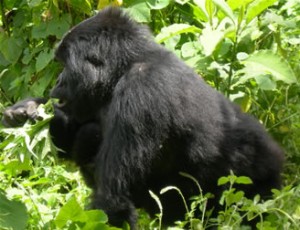 This experience takes you to various typical African homes of endangered mountain gorillas. The tour starts from urban settings into village settings, Bwindi is tropical rainforest with half of great apes (Mountain Gorillas) and other primate species. From this forest you will track one of the eight great endangered shy mountain gorilla families while from the other trails you can go for bird watching, nature walk to spot other primates like Monkeys, Book this trip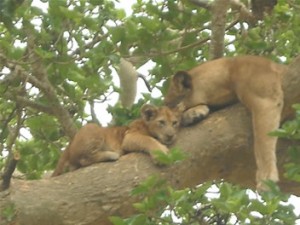 3 Days Queen Elizabeth wildlife Tour
he safari takes you through the beauty of central-western Uganda like the equator. The safari starts from Entebbe-queen Park, with a mix of savannah grass land and tropical rainforest habiting primates and birds. you will have a nature walk characterized by a number of birds including Blue Turaco, Black casques hornbills, Black and White Hornbills, Yellow Backed Weavers, Wagtails, Cuckoos, Woodland Kingfishers, Flycatchers, Manikins………….. Book this trip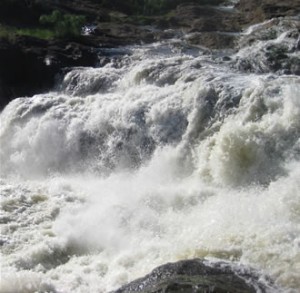 3 Days Murchison Falls Tour
The safari takes you through the villages of pearl of Africa. As you trail to destination gifted by nature to once described as the 7th must-visit park in the whole of Africa. with stop overs at Ziwa rhino sanctuary, visit the magnificent Murchison falls, the unforgettable hike to the top of the falls and the sprawling delta that teems with all types of wildlife and bird species combine to give this park a huge allure, take game drive to spot the big five and other wildlife and birds, take boat cruise and a lot can be experienced on this wildlife safaris.Book this trip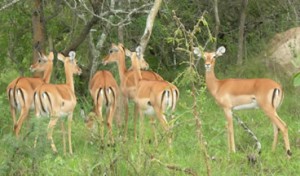 3 Days Lake  Mburo National Park
The safari begins from Entebbe or Kampala to Lake Mburo national park "the whispers of the wild", with stop overs at Mpanga eco tourism site, Mpambire drum makers, equator, take game drive to spot the big five and other wildlife and birds, take boat cruise and a lot can be experienced on this wildlife safaris which is organized by Trekking Adventure Uganda tours and travel a company with experts in tourism profession., Book this trip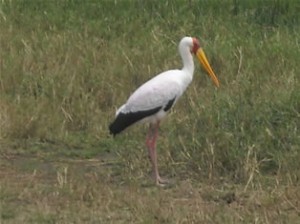 23 Days Bird Watching Tour Uganda
Uganda winning the name "Pearl of Africa" was because of the tourism resources endowed and out of that Uganda is known to be a region "Gifted by Nature". Gorilla safaris being the most stunning adventure in Uganda, the "ornithology" tours has become  more exciting together with wildlife encounters which Uganda  has to offer from different tourist important bird areas, Book this trip
Save
Save